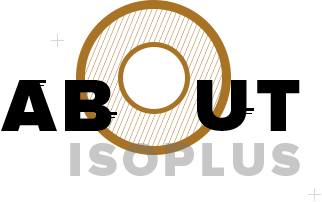 «Isoplus Central Asia» LLP is a subsidiary of the European group of Isoplus companies and is 100% local manufacturer of pre-insulated steel pipes for heating.
The plant construction was initiated within the bounds of State program of Forced Industrial-Innovative Development (SPFIID) in Karaganda, on the territory of free economic area «Saryarka».
The founder and the parent company of the new Kazakh manufacturer is Isoplus FernwärmetechnikGmbH, it is the largest plant of the group located in Central Germany, Sondershausen. The headquarters of the Isoplus group is located in the South of Bavaria, Rosenheim, Germany.
Today Isoplus is the largest European manufacturer of pre-insulated piping systems for the transmission of energy with nine plants in Germany, Austria, Italy, Czech Republic, Hungary, Serbia, Romania, Kuwait and Kazakhstan. The market share of Isoplus in Germany reaches more than 65%, in Austria more than 70%.
Isoplus is the developer and the owner of the patent for new production technologies of pre-insulated pipe systems, it is included in the Federal Association of Heat Networks in Germany, and also, Isoplus is a member of the Commission on the Evaluation and standardization of Quality in the production of Pre-Insulated Pipes in Germany. The corporate philosophy of Isoplus is «all from one source – on a turnkey basis» combined with the quality, innovative products and reliability of delivery has worked successfully for more than 40 years and, as the result, provides the leading position of isoplus at the international market.
There are about 1 400 employees working at the plants of Isoplus all over the world. Additional regional branches provide optimal service on-site. Every year Isoplus produces and delivers more than 3 000 km of preliminary isolated products. As we are a certified group of companies, both the products of our suppliers and our final products are target of strict control on the part of inner and outer quality engineers. That is why our products satisfy the demands of European and regional present standards in all the aspects and also of all the existing technical orders.
Isoplus — Your partner in Europe, the middle East and Central Asia!